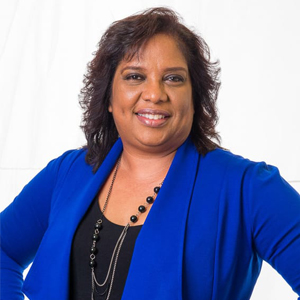 TRACEY CAMPBELL
Tracey took the Real Industry by storm having worked with two international Franchise Real estate Company's in Jamaica, and in a short time became Top producer and Top listing agent on numerous occasions.
Tracey is a member of the Realtors Association of Jamaica, National Association of Realtors (USA) and is a certified International Property Specialist and Resort and Second Home Property Specialist. She offers a fresh approach to doing real estate business by providing clients with high-quality and trusted services, giving them knowledge and expertise beyond the ordinary.
Tracey was born and raised in Westmoreland, a Justice of the Peace, she graduated from University of Technology and University of the West Indies attaining honours In Management studies. She is a wife and Mother to 3 young adults and has 1 granddaughter.
Before becoming a Real Estate Agent she was a Business Teacher and managed a successful family owned business for 22 years. She is a mentor to many young adults and teenagers and is a Relationship Coach providing advice and mentorship to singles and married couples.
Tracey is totally in love with all things Jamaican, the food, the culture, the beach and the people and wants clients to have the most positive experience doing business in Jamaica. She loves to travel and meet people from all corners of the world. Her warm and engaging style, efficiency and transparency and highly analytical approach helps to make the real estate experience a rewarding one. Her client's satisfaction is continuously reflected in the positive feedback and referrals she receives.